ManagePlaces lets you share your documents with anyone - whether they have access to your account or not. The system will create a unique link for the document that can be emailed on. This is really handy if you have large files or documents that are too heavy to email as attachments.

Watch our short tutorial or follow the steps below:

1. Go to "
Documents"
to access your document repository.

Document overview
2.
Go to the document you want to share, click on the ellipsis and select
"
Share public URL"
.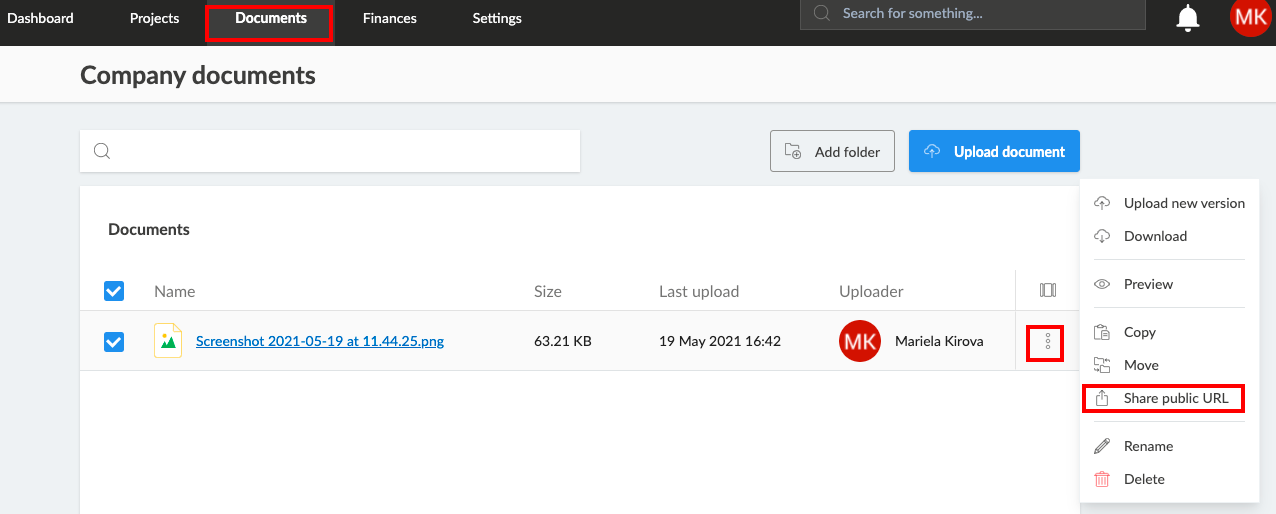 Document URL
1.3. Copy the URL and share it with the people you want. The link has an expiration date. After the expiration date the document will be no longer accessible via the same URL.

Share URL