There are two ways to upload documents in ManagePlaces:

Directly into a project: useful for project-specific documents and files


Directly into your account: useful for documents that are account-specific.

Both methods are very quick and easy:
Watch our short tutorial:

1.1.
Click on "
Projects" in the top menu bar and s
elect the project you want to upload documents to by clicking on the project name:

Select a project
1.2.
Now simply click on the "
Documents"
tab at the top right in the menu bar: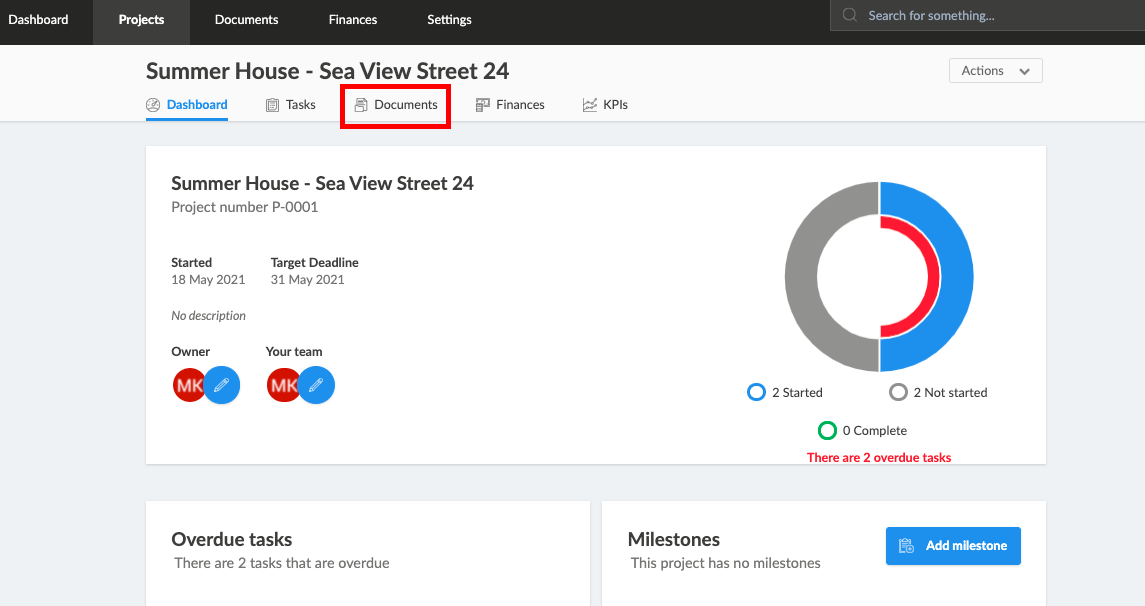 Documents tab
1.3.
Click on the blue "
Upload Document"
button. Now you can upload a document from your device.

You can create folders and move the files around at any time.

Document view
1.4. In the new window you can drag and drop a file or select "Browse" to search for the document.

Upload files
1.5. When the new document is added it will appear in green. Now you can close the window if you don't wish to upload more documents.

New document
Watch our short tutorial:
Follow the steps below:

2.1. From the Company Dashboard click on "
Documents" i
n the top left menu
:

Account Documents
2.2. Then click the blue "Upload document" button on the left:


Upload account document
2.3.
In the pop-up window, you can upload documents from your device – click on "
Browse"
and search for the file:
Browse files
2.4. When you find it, select it and click on "Open". When the upload process is over, you can see the file in green: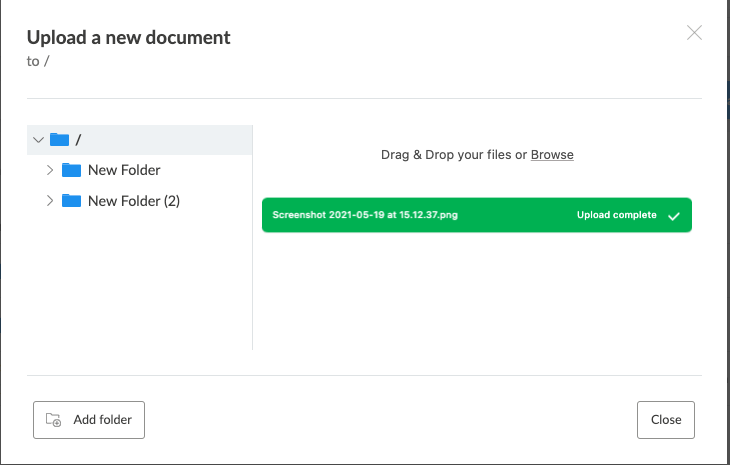 File uploaded